Course Catalog
Continuing Education FAQs
Contact Us
Lowest Price and discount courses available We price match plus 15% discount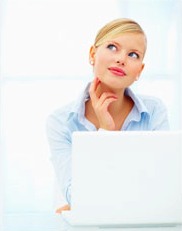 Privacy Policy Statement - Terms and Conditions
Easy License Renewal 24/7 Online Training School, Inc
This Agreement Describes Your Rights And Responsibilities. Please Read It Carefully.
Acceptance of Terms and Conditions: Under this Agreement, EASYLR24.COM ("we", "our", "us") makes available online classes continuing education information and services ("Service") to students ("you," "your" or "student"). By placing an order with us, you agree to be bound by this Agreement. We reserve the right to modify them at any time. You should check these Terms and Conditions periodically for changes. By using this Site after we post any changes to these Terms and Conditions you agree to accept those changes, whether or not you have reviewed them. If you choose not to accept these Terms and Conditions at any time, please do not use this Site.
Enrollment Information: You will provide us with accurate and complete registration information. It is your responsibility to update this information on our web site before taking a course or using any other aspect of our Service. If you do not, you will be in breach of this Agreement allowing us to immediately terminate your use of the Service.
Online Discount Codes or Promotional Codes
Promotional Codes (Receive from our school in the postal mailer) are provided directly from a sales representative.Promotional Codes or Online Discount Codes must be applied at the checkout, after you clicked on (Select This Course) button, there is a box next to "Discount Codes" where the code must be entered in, and click "Apply Discount" button. Your course discount will be calculated and display below before you submit payment.
Please Note: Our system does not allow for refunds on discount codes not applied. In order to obtain any promotional discount, the discount code must be applied at the time of purchase. You must enter in the discount code in the box above your total at the mini Shopping Cart, and click "Apply Discount" button, which will show your course(s) discounted on the total cost.
Consent To Collection, Use & Disclosure of Your Personal Information. As more fully described in our Privacy Policy, you must disclose certain Personally Identifiable Information to use our Site, register, and make order for online course(s). As a condition of registering with our Site or making any orders of any courses and/or services or conduct any transactions, you represent that you have first read our Privacy Policy and consent to the collection, use and disclosure of your Personally Identifiable Information and Non-Personally Identifiable Information as described in our Privacy Policy. Our Privacy Policy's terms and conditions will change from time to time, and as a condition of browsing the Site, using any features or making any order, you agree that you will first review our Privacy Policy prior to making any initial or subsequent orders.
Payment
You have two convenient ways to pay for your online courses. You can pay with credit/debit card or pay with PayPal account. Only valid credit cards acceptable to EASYLR24 SCHOOL may be used for orders placed with this Site, and all refunds will be credited to the same card. By submitting your payment for processing, you authorize us to charge your order to your card. If your card cannot be verified, is invalid, or is not otherwise acceptable, your order may be suspended or cancelled automatically. You agree to update your card information to keep it current at all times and that we may submit charges for processing even if your card has expired. You must resolve any problem before proceeding with your order.
Course Completion And Certification Policy
To receive a certificate of course completion, the student must finish all sections of the approved curriculum. EASYLR24 SCHOOL will notify State Regulation electronically of course completion for license renewal. EASYLR24 SCHOOL will not report completion of course unless the student has met all the requirements of completing the course.
Refund Policy
You have the right to cancel your course(s) for any reason up to seven (7) calendar days from the order day to receive a full refund. However once you have completed the course(s) for credit, it is agreed that you have accepted the course and are no longer entitled to a refund. If your payment is unable to be processed, your course(s) credit will be cancelled. No refunds will be granted for online course that are 25 percent complete. Requests for refund must be made by contacting EASYLR24 SCHOOL by phone, FAX, or e- mail. The request must be received by EASYLR24 SCHOOL before midnight of the seventh calendar day from the date of order.
Linking To Third-Party Web Sites
The EASYLR24.COM Web site may contain links to other Web sites that are not operated by EASYLR24 SCHOOL. is not responsible for the privacy practices of those third-party Web sites. Visitors to those third-party Web sites should consult the privacy notices for those sites. EASYLR24 SCHOOL has no control over the information submitted to, or collected by, those third-party Web sites.
Limited Liability and Warranty: You are entirely liable for activities conducted by you or anyone else in connection with your use of the Service. You must safeguard your password and email address. We do not warrant the accuracy or completeness of any material available through our Service. We will not be liable for any loss or injury resulting directly or indirectly from our Service, whether or not caused in whole or in part by our negligence or by contingencies beyond our control. We are not responsible, liable, directly or indirectly, for any loss or damage caused by use of or reliance on or inability to use or access our Service.
YOUR ACCESS TO AND USE OF OUR SERVICE IS AT YOUR OWN RISK AND IS PROVIDED "AS IS," or "AS AVAILABLE." THE SERVICE IS FOR YOUR PERSONAL USE ONLY AND WE MAKE NO REPRESENTATION OR WARRANTY OF ANY KIND, EXPRESS OR IMPLIED, INCLUDING, WITHOUT LIMITATION, ANY WARRANTIES OF MERCHANTABILITY OR FITNESS FOR A PARTICULAR PURPOSE. OUR ENTIRE LIABILITY AND YOUR SOLE REMEDY WITH RESPECT TO THE SERVICE OR OTHERWISE, IS REPERFORMANCE OF DEFECTIVE SERVICES. BECAUSE SOME JURISDICTIONS DO NOT ALLOW THE EXCLUSION OR LIMITATION OF CERTAIN TYPES OF LIABILITY, IN THOSE JURISDICTIONS, OUR LIABILITY WILL BE LIMITED TO THE EXTENT PERMITTED BY LAW. WE DO NOT ENDORSE, WARRANT OR GUARANTEE ANY MATERIAL, PRODUCT OR SERVICE OFFERED THROUGH US OR OUR SERVICE. WE WILL NOT BE A PARTY TO ANY TRANSACTION BETWEEN YOU AND ANY THIRD PARTY.
Holiday Schedule: All of our continuing education courses are available online 24 hours a day, 7 days a week. However our offices are officially closed on the following days: Memorial Day, 4th of July, Labor Day, Thanksgiving and the following day, Christmas Eve and Christmas Day, and New Years Day.
Easylr24.com Privacy Statement
Your Privacy is Important to Us
This part discloses the privacy policy of EASYLR24 SCHOOL. We are concerned about your privacy and the security of your important personal information. We want you to be aware of what kind of information we obtain from you, how we use this information, and how you can control its use.
What personally identifiable information is collected from you?
When you register for our school, subscribe to our newsletters, fill out a survey, or request information from the EASYLR24 SCHOOL Website, we will use our registration screens and online forms to collect personally identifying information such as (except where prohibited by law): salutation, name (first/middle/last), billing addresses, company name (if applicable), email address, phone/fax number (if applicable), payment type (VISA, MASTER, DISCOVER, AMERICAN EXPRESS Check, Cash, etc.), credit card type/ credit card name holder/ number/expiration date. We may also collect some or all of this personal data from you through our print enrollment forms, or if your employer offers one of our courses. In addition, if you send us an e-mail or communicate with us offline, we may collect the personal data that you voluntarily provide us at that time. How this information is used and how we protect information collected from online purchases is explained below.
How is the collected information used from you?
EASYLR24 SCHOOL uses your personally identifiable information to provide superior service in the following purposes: for the purpose for which you specifically provided the personal data, for example to provide one of our online classes, or to deliver the results of class exams and assignments, or to respond to a specific inquiry; to send surveys or questionnaires so that we can learn more about our customers' needs and interests; to provide you with information via email about new and updated classes or services that we think might interest you.
Anonymous Information. You can visit most pages on the EASYLR24 SCHOOL Sites without giving us any personal data. Your visit may automatically provide us with anonymous data that is not linked to your personal data, such as your IP (Internet Protocol) address, browser type, operating system, domain name, access times, and referring web site addresses. Some parts of the EASYLR24 SCHOOL Sites use cookies and embedded pixel technologies to facilitate your use of the Web site and to track general traffic. You can learn more about these anonymous data collection devices in the section entitled Cookies, below.
We use a service provider to track and analyze non-personal data, such as usage and volume statistical information from site visitors. We use your anonymous data to obtain general statistics regarding the use of the EASYLR24 SCHOOL Sites and its specific web pages and to evaluate how our visitors use and navigate our Web site on an aggregate basis.
To enhance your EASYLR24 SCHOOL experiences, we may also collect aggregate information as to which pages you visit, search terms used, etc. - in order to measure the effectiveness of our website and identify areas for improvement (Courses selection, site performance and/or to streamline the purchasing processes).
Using of cookies in our website
EASYLR24 SCHOOL sets a cookie on your computer to record certain information during your online visit (session). No personally identifiable information is stored within this cookie. The benefit to you is the ability to save course(s) added to your Shopping Cart and store them on our server for future reference (up to 30 days). These cookies do not gather sensitive information like your name, address, credit card number, etc..
Our web server collects the addresses of the web sites that visitors came from before visiting our site, which browser was used to view our site and search terms entered on our site. Without making use of any personally identifiable information, we may track the pages visited to help us understand how customers use our site. This helps us make decisions on how to create a better experience for you in the future.
Protecting the security of your EASYLR24.COM order information
EASYLR24 SCHOOL is concerned about your privacy and the security of your important personal information. We always use industry standard encryption technologies when transferring and receiving any data that you exchange with our site. We employ the same industry standard Secure Sockets Layer (SSL) technology that is used by major banks and to conduct business via the Internet. This encryption procedure "scrambles" the information you send us and makes online transactions extremely safe.
Sharing Information with Others
We do not allow to release or sell any personal information to others, and we do not use it without your permission
The only outside parties that would ever receive your personal information are:
State Regulation, to authorize continuing education credit;
Payment Processors, to validate payment for a course by credit card; and
parties authorized by U.S. law or legal order to access your personal information
If you enroll in a course, we will send you certain administrative communications via email, like copies of invoices and forgotten password reminders. You cannot block these essential emails, but you can opt out of any non-administrative emails (notices of changes in state educational requirements, etc)
Handling information related to children?
This site is not intended or designed to attract children under the age of 13. We do not knowingly or intentionally obtain any personally identifiable information from any person we know to be under the age of 13
Changes To Privacy Policy
As we continue to grow our businesses and improve our services EASYLR24 ONLINE TRAINING SCHOOL, INC. reserves the right to change this Privacy Policy at any time and from time to time. Notice of changes to the policy will not be sent to individual users. Please check back to see the revised policy which will be posted on the site.
Acceptance of Terms
By using EASYLR24.COM, you consent to the Privacy Policy stated above. Your continued use of this website following the posting of changes to the Privacy Policy will mean that you accept those changes as well.
Questions About Our Privacy Statement?
We value your comments and opinions If you have any questions about this Visitors' Privacy Statement or the practices of this Web site, you can Contact us. Or call us toll free at 1-888-723-0490